Wedding DJ Reviews From Past Couples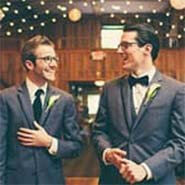 Johnny & Adam
He gave us everything we asked for in entertainment. Now a great DJ gives you everything you ask for exactly as you requested, but an excellent DJ like Frankie goes even further to figure out who you are and what music you really love...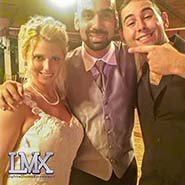 Mariah & Jordan
DJ Frank had us dancing up until the last minute. Also, he was great about including all the things we had asked him to include that night! We liked that DJ Frank had many years of experience, he was professional, and was willing to work with what we wanted specifically...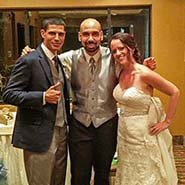 Meagan & Waleed
Frank was amazing. He went above and beyond to find Arabic music for our multi cultural wedding; where every other DJ we spoke to said we had to provide the music to them. He merged both cultures music perfectly and everyone got up and danced...